Ultimate SLP was made by an SLP for SLPs. This website was created to establish one site that contains every possible type of material you would want or need as an SLP.
The goal of this site was to have everything at your fingertips with just one click! That means zero prep and the best materials! This site will make it easy for you to do your job and your students will have the most fun!
All the planning and prep is done for you!
We have games and materials to target every possible speech therapy goal with over 10,000 real life images.
How Our Site Works
All you need to do is enter your therapy target in the search bar in our materials library and you will get hundreds of games, activities, and materials you can use. There is zero prep needed!
Founder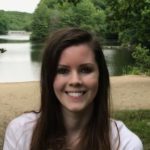 Lori Kleindienst, M.S., CCC-SLP is the creator of Ultimate SLP. Her original idea for this site started when she started working in teletherapy and realized there were hardly any materials available. She spent hours every week searching for images and online activities for students that just didn't exist.
Board games and flash cards that are often go-to materials for school based clinicians do not exist in an online format. Lori changed all that by creating the first ever online board games for speech therapy with 10,000 real life images targeting every goal you can think of!
She wanted to create one website that has all of the best speech therapy materials for SLPs with zero prep for the SLP! No one wants to spend extra hours every week just trying to make or find materials.
FAQ:
How does the subscription work? Can I cancel at any time?
We have a 2-week free trial. After that, our subscription is month-to-month. You can cancel at any time online. If you would like to cancel, click on the "My Account" tab on our top right navigation bar. That will bring you to your account page, click "subscriptions", then click "cancel".
How can I use your materials in my sessions?
Our materials are all web-based games and activities. They are designed to be screen shared during teletherapy sessions. Most video conferencing platforms also allow you to share keyboard/mouse control, so your student/client will be able to click and interact.
Is a subscription for one user?
Yes, a subscription is designed for one user (ex. One SLP).
Do you offer group accounts for districts/private practices/universities?
Yes, we offer bulk subscriptions with discounts based on the number of users. Please email us for a quote.
Do you have an annual subscription?
Do you take requests for certain materials?
Yes, we love hearing your suggestions and will add your requests to our to-do list. We will get to your requests as soon as we can.
How do I use the Save Lists feature?
We added a new feature for saving materials to your own lists. You can create as many lists as you would like, title them, and save any materials to those lists. You can also organize the lists on the "Saved Lists" page.
Our Privacy Policy